Horse Racing Betting Tips for Beginners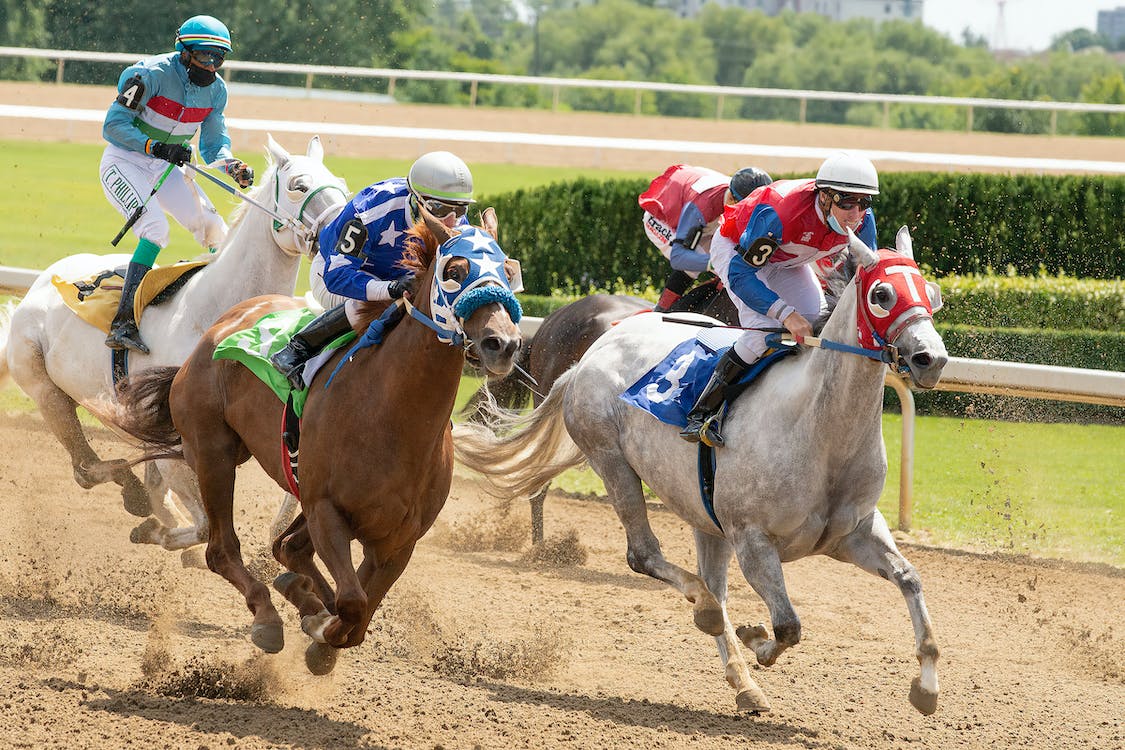 Horse racing is considered one of the most traditional and ancient sports events around the globe. It has remained the same in its basic premise: to see which horse can run the fastest course or distance. And apart from the dedicated followers of the sport, horse races also attract countless bettors in Southeast Asia as it is an opportunity to earn some cash while enjoying a sports event.
Horse racing has garnered immense popularity for many Singaporeans in online betting in the past decades, as it is always exciting to watch horses compete and race down the track. But like any gambling activity in the market, one must still follow different guidelines on what to do when placing wagers in horse race betting.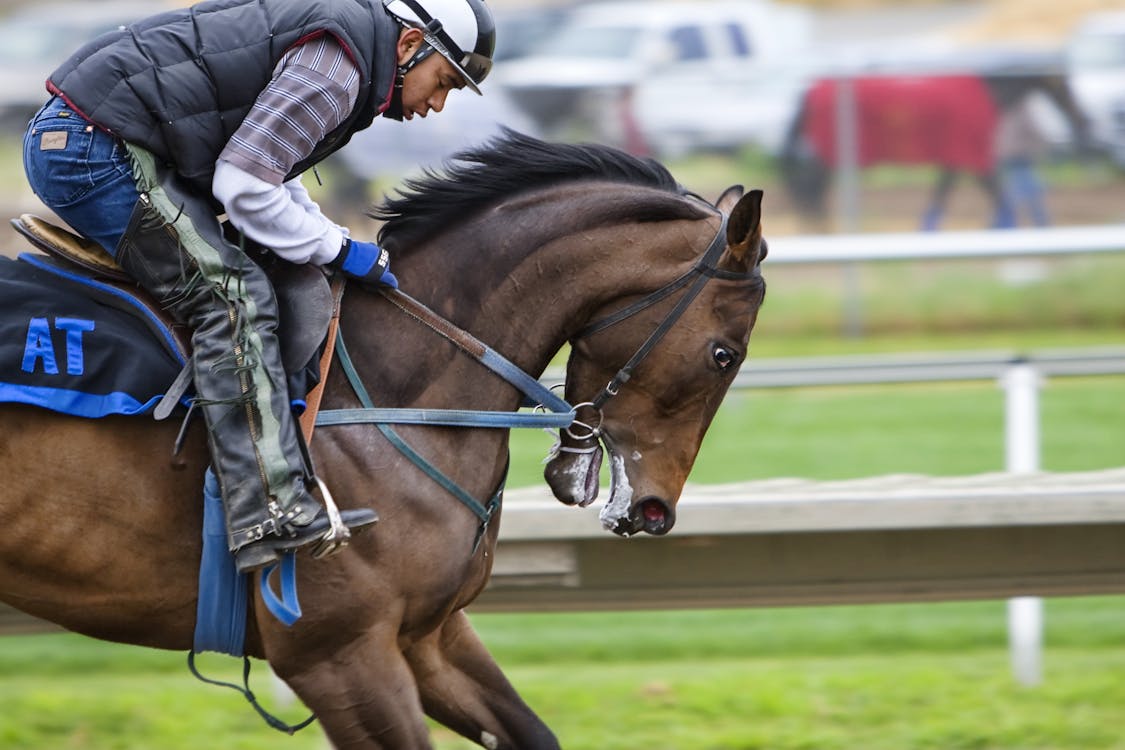 Learn Horse Racing Terminology
Gamblers will benefit from knowing the different words or phrases used in horse racing. Knowing the terms used in horse racing can lead to a better understanding of horse race betting. One example of horse racing terminology that beginners should learn is the "going" on the course, which refers to the condition of the ground or surface. Besides this, another crucial terminology to pay attention to is the "trip" or the distance of a race, as some horses often perform better at certain distances. Bettors can brush up on other horse racing terminology online as many good sources are available around the internet.
Do Your Research
When placing bets in horse racing, it is helpful to research and look closely at a horse's available data for an advantage and leverage on their races. Research should also include the horse's jockey, condition, and past performances, as it can help bettors make an informed decision when placing their wagers.
Know the Basic Bets
There are several things that bettors need to be aware of when it comes to online horse betting, such as the different basic bets that they can make. You can place wagers on a horse race through a straight or exotic bet. A straight bet involves placing a wager on a horse to finish first, second, or third in a particular race.
On the other hand, exotic bets include wagering on multiple horses in a single race or a series of races, and it has high reward turnouts. Professional and long-time bettors usually play it as the reward turnouts can depend on the mastery or use of different strategies and techniques in betting. More horses involved in exotic bets, making it highly risky compared to straight betting.
Don't Place Blind Bets
It is not advisable to place blind bets, especially if you want to make money in horse race betting in the long term. It is crucial to stock up on relevant knowledge and information related to horse races and master the principles and betting odds to make an informed bet that one can be comfortable making.  Horse racing is not just about picking random horses to win a race as you need to consider some details before placing a bet, such as the horse's competition level, its behaviour in the paddock before the race, and its history with the jockey.
Stay Updated with the Latest Betting Odds
Understanding the horse racing odds is one of the essential things that rookie bettors should know before they place bets. The odds can help horse racing bettors learn who is the favorite to win a race, which is a crucial part of making an informed decision when placing a bet. To know more about updates on horse betting odds, bettors can try visiting sports betting sites and make a comparison before placing their bets.
Do Not Automatically Place Bets on the Favourites
In horse betting, there is always a favorite horse and jockey to win a race. For those new to horse race betting, one might think they should immediately put their wager on them. While it can be a way to win money, betting on the favourites cannot guarantee a massive profit in terms of the winnings that bettors can get. The odds in horse race betting tells bettors how much they can get back in comparison to what the amount they have wagered if the horse they placed a bet on wins the race. It is recommended that bettors should check statistics and choose a horse that has a good chance of winning and is worth more money. While it can be risky, there can be more rewards in doing so, especially with the help of extensive research.
Start Betting with a Small Amount
It is also helpful for beginners to start with small stakes and not wager all their cash when starting in horse race betting. Start with small stakes first as you learn the ropes of horse race betting and increase it over time as you win more. Losing is the trend in gambling, and only using a small amount for bets can enable gamblers to minimize losses until they are more confident of success.
Set a Bankroll
In online gambling, the crucial rule that any bettor needs to remember is to spend money they can afford to lose. It can be helpful for bettors to practice bankroll management to keep track of their money and to prevent betting all their money away. Bettors must set a budget and stick to it as they place their bets. Some principles to follow are setting a maximum percentage on what you can spend on one bet and focusing on the return of investment or how you have grown your money through the bets you have placed.
Keep Track of Your Bets.
It can be easy to lose track of how much you win or lose in horse betting, especially if you place bets all the time. Keeping track of your wagers can help you look back and see your record. Recording and tracking bets can provide information on what you are doing right and wrong.
The three vital things to record in every bet must include the race date, the condition of the track, and the type of horse race. However, gamblers can also record the result of races on which they placed a bet, the winning horse and jockey, and the amount they won or lost in a specific race.
Check for Betting Promotions.
Like other businesses, online sportsbooks will use promotions to attract new bettors and reward existing loyal punters for constantly betting with them. Using an online sportsbook that offers online gambling bonuses and promotions can be an advantage to beginners in horse betting. The rewards and bonuses that are offered vary according to the bookmaker, and they can be limited to a particular sports event, so it is crucial to check the offers first.
Conclusion
Bettors who are serious about wanting to win and make money must have a strategy that can help them increase their overall payout in horse betting. Following various tips in horse race betting can help beginners maximize their budget, increase their chances of making a profit, and learn how much their overall payout can be affected by each gain and loss.
Those who want to try their luck at sports betting can visit Junebet to start their journey in online sports betting in Singapore. Junebet66 offers bonuses and a visually appealing user interface for a comfortable betting experience. Junebet66 also provides highly flexible, fast, and credible payment methods where you can pull back your winnings without worrying about any rules.